Hosted by Miz B at Should Be Reading
Today's question:
Do you have any hobbies outside of reading?
Or do you collect anything?
My answer:
I do have other hobbies, but reading has always been my number 1 hobby for as long as I can remember.  I used to do needlepoint but stopped due to eyesight changes.  Hard to see those little x's.  I also like to crochet, having made many afghans, ponchos and a few sweaters.  And since finding the book blogging community, I have to say I really enjoy blogging.
And to the second question, I collect Hallmark dated Christmas ornaments.  This started in 1981 when friends of our's, bought us one for our 1st Christmas.  They went on to tell us how they collect them for every year married and we then started that tradition.  Steve and I now have 31 collectible ornaments with 1983 and 1986 being my favorites.  The one for '83 is of a cradle for the year our oldest son was born and the '86 is of a mobile for our second son's birth.  I love unwrapping them every year, hanging them according to the year, and remembering that year of our life.
What are your hobbies?  Do you collect anything?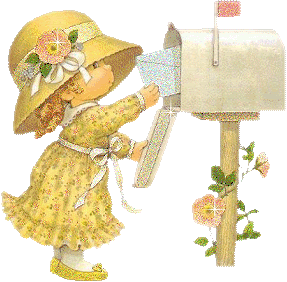 September is being hosted by BookNAround
Mailbox Monday was created by Marcia of A girl and her books and is now on tour.
According to Marcia, "Mailbox Monday is the gathering place for readers to share the books that came into their house last week. Warning: Mailbox Monday can lead to envy, toppling TBR piles and humongous wish lists."
Click on title for synopsis via IndieBound and Amazon
Monday:  The Next Best Thing by Jennifer Weiner–won from Booking With Bingo
Saturday:  The Disappearance of Grace by Vincent Zandri–from author (Partners In Crime Tours)
Hosted by Acting Balanced
1. What room in the house do you try your hardest to keep clean?
There are 2, the bathrooms and my office/reading room, since that is where I spend the majority of my time working, blogging and reading.
2. How do you describe your blog to someone you just met?
I say it is a book blog that has my thoughts about books I read, hosting Guest Authors and book giveaways with a little of real life thrown in.
3. What was your lie from last week? (If you didn't play last week, What was your favorite cartoon you watched as a kid?)
Had a few but my favorite would be Bugs Bunny.
4. What is your favorite kind of salad? (post a recipe if you got one)
Chicken Milanese from Uno's.
5. And my bonus question. Did you watch the Emmy's last night?